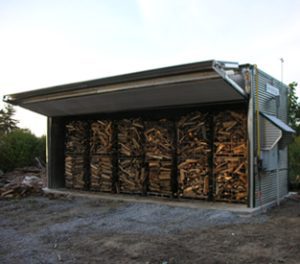 Kiln Dried Firewood Now Available
Kiln dried firewood lights easy and burns hot. Wood kilns dry wood at 200 degrees for 36 hours to obtain 0% moisture content. Not only is color of the wood is more attractive, it is lighter to carry and it burns hot. The final product is completely dry and insect free. It can be stored in the garage and indoors.
For pecan, cherry or apple firewood, please call or email to check availability before placing your order.
The Kiln Dried Firewood Advantage